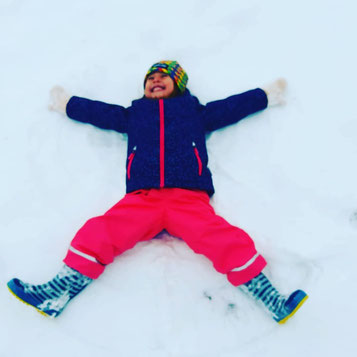 How are you? How did we get here? I cannot believe it's the end of the year again (and another birthday awaits…). Then again, I feel like this every year. I still remember the first lockdown in March. And throughout April it felt that time had actually stood still. And somehow here we are!
In 2019 I started a five year diary. For every day, you only have a paragraph or so but I think it's a neat way to look back over the years. I feel we often don't really appreciate and see the change that happens so often happens incrementally. And this can help you with it.
In November 2019, I gifted my niece an elf on the shelf. I wrote in my diary how I wished I'd be the one hiding it for her. Basically, since I first met her, I've been thinking how much I would want to be a bigger part in her life and watch her grow up. I'd been toying with the idea to move closer to my sister several times, but there were always reasons nothing became of it.
Then in early 2020, I did an expressive writing exercise. I don't even remember what the question/topic was, I suspect something along the lines of what I want to do with my life. And the surprising (for me) result was just one thing: be closer to my niece. I still didn't make any plans. Then the pandemic arrived in Germany. I temporarily lost my job and I also had felt for a little while that I was done with Rosenheim. Nothing in particular had happened (well, other than my new upstairs neighbours were annoying me with their night time noise…) but after five years, I just felt it was time for change. And then it all happened quite quickly. I was able to move out of my flat a month early and in August I moved in with my sister and niece. And I was hiding Freddy, the elf, for my niece this December.
In a year full of global bad and heart-breaking news, building a close bond with my niece has been my highlight for sure. Despite the social distancing rules in addition to arriving in a new town, I've experienced so much connection. She brings so much joy and fun into my life. And has been my biggest teacher yet (I wrote more about this here: What My 3 Year Old Niece Teaches Me About Life | The Tattooed Buddha).
I sometimes struggle with decision making. But then there are decisions that are just crystal clear. As it happens often the big life changing ones. It's an inner knowing. And I've learned to trust it. I don't need a long pro list, nobody else needs to understand or approve. I only need to have faith and often courage.
I strongly believe that we all have an inner compass that works incredibly well. We just get distracted by the voices around us. One more reason to make time to sit quietly with ourselves regularly. Go within and you will find the answer you are looking for.
As the year is coming I'm not only looking back though but also looking ahead. 2021 is still shrouded in fog and mystery and I am choosing to focus on what I want to attract into my life. This year focusing on how I want to feel. What do I want my life to look like but in more abstract terms rather than concrete scenarios.